Your Contribution
As a full stack developer, you will have a direct impact on the client experience. You will work closely with architects on a range of large-scale projects. You will get to see the concrete results of all your work. You will have the power to push your team forward and question the ways of doing things through your creativity and technological curiosity. Come contribute to our group's success!
Profile: A versatile developer always on the lookout for new market trends
Experience:Experience working with complex systems
Training: Bachelor's in software engineering or substantial relevant work experience
Delivery: Ability to work in agile mode and integrate DevOps
What does it take for a Full Stack Developer to stand out in our team? Here are a few of the required skills: (1 Beginner – 10 Expert)
Strong desire to make a difference 10
Innate technological curiosity 9
Team and community spirit 9
Professionalism 9
Desire to continually learn 8
Stress/emotion management 8
Thoroughness and accuracy 8
Resourcefulness and autonomy 8
Traits are on a scale of
0
to
10
5 key characteristics
Versatile
Respectful
Curious
Agile
Collaborative
Testimonials
Dynamic work environments allow us to collaborate and deliver much faster!

— Full stack Developer, National Bank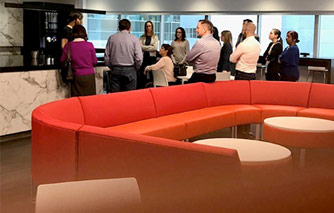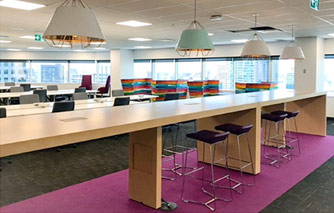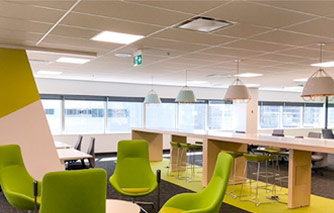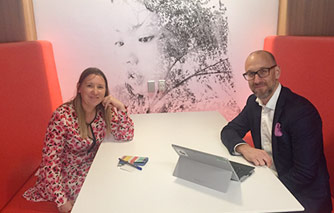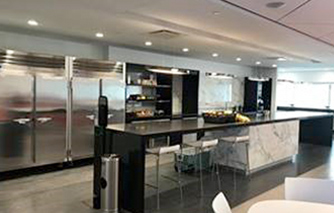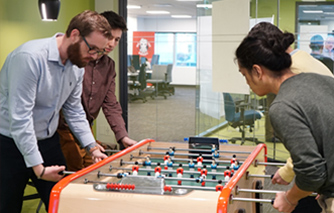 Advantages
Atmosphere
/Culture

Career/Professional Development

Interesting compensation plan + Recognition Program

Innovative project + at the cutting edge of technology

Dynamic Environment
Full stack developer
Job ID 15899858464
Date posted 01/15/2022
Primary Locations:
Montreal, Quebec
Attendance:
Hybrid
Do your colleagues and managers value what you do?
Are you passionate about development, from design to delivery?
Do you want to put your experience and expertise to good use?
We have several opportunities for you depending on your interests and expertise.  Our priority is having the right person in the right position and offering the right position to our employees. 
We'd like to talk to you about our projects and the technologies used at National Bank.
More specifically, you may be required to work with the following technologies:
JavaScript
Java (8 et 11) – (Spring boot, SOAP, Microservices)
Openshift (Docker et Kubernetes)
Jenkins / GitHub
REST / API
Devops
AWS
JavaScript
React
CSS
Redux
Redux-Saga
React Native (for mobile projects/developers)
And many others depending on the project
Being a developer at National Bank means:
Being recognized for your skills
Having a direct impact on the client experience
Being able to visualize projects in progress as a finished product
Challenging your fellow architects and designers, and helping the team grow
Participating in a variety of major projects
National Bank is carrying out the biggest technology upgrade in its history. We're reviewing our systems and processes to simplify and align them more closely with our clients' needs.
Come work in a multidisciplinary team that manages and delivers multichannel projects for the Bank of tomorrow.
What the Bank can offer you:
A constantly evolving work setting
A workplace where the complexity of technology environments fosters development and encourages work-life balance
A dynamic, collaborative work environment
Competitive compensation
Competitive employee benefits
An ongoing training and skills development program
The Bank has innovated by modernizing its performance evaluation system to better meet our clients' evolving needs. From now on, the corporate values (expected behaviours) of partnership, agility and empowerment count as much as the business objectives.
Working at National Bank means having access to competitive working conditions, a wide range of employee benefits, a dynamic work environment and telemedicine services.
National Bank values all aspects of diversity and sees it as a tremendous source of wealth. We want to offer an open, respectful work environment where all employees can achieve their full potential. Senior management has made a concrete commitment to promote this value across all sectors of the organization.  We're committed to providing accommodations as needed and ensuring accessibility during the recruitment process and after hiring.  If you have any specific needs, please let us know during our initial conversation and we'll be happy to accommodate you.
#LI-ML
JobField: IT
Job Number: DEV0008Z
Posting Date: 2023-03-16
Apply now

Job Alerts
Register for job alerts according to my preferences.
Subscribe
Job Matching
Let us search jobs for you based on the skills and experience listed in your profile.
Start matching